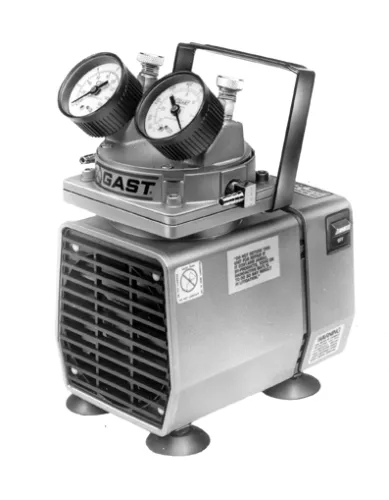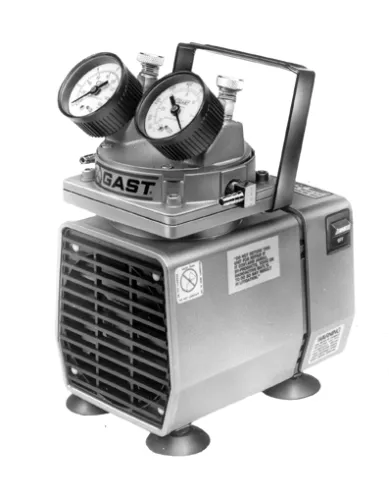 DOA-P504BN VACUUM PUMP GAST
VACUUM PUMP DOA P-504 BN, GAST - USA
READY STOCK @ Rp. 10.500.000 + PPN ( Grosir )


Oilless Diaphragm Vacuum Pump
Model DOA-P504-BN Made in USA

Specification :
60 PSI Max pressure , 1.1 cfm open flow
24,5" Hg Max Vacuum , 1.1 cfm open flow
Motor : 1/8 HP
220V/50 Hz

- Oilless Operation

Application for filtration , cell culture and dessicator in Laboratories.

Vacuum Pump ini dapat digunakan untuk uji test kebocoran packaging.

Optional :
Modifikasi dengan timer & water trap

Spare-parts :

Service Kit K294K
Gast K294K service kit used on oil-less diaphragm models with internal filtration ( DOA/DAA Series )
Service kit returns your unit to original factory performance specifications. Recommend for service every 2 years.
1 kit required for DOA models.
Service kit includes: Leaf valve, limiters, o-ring, gasket, & filter elements.